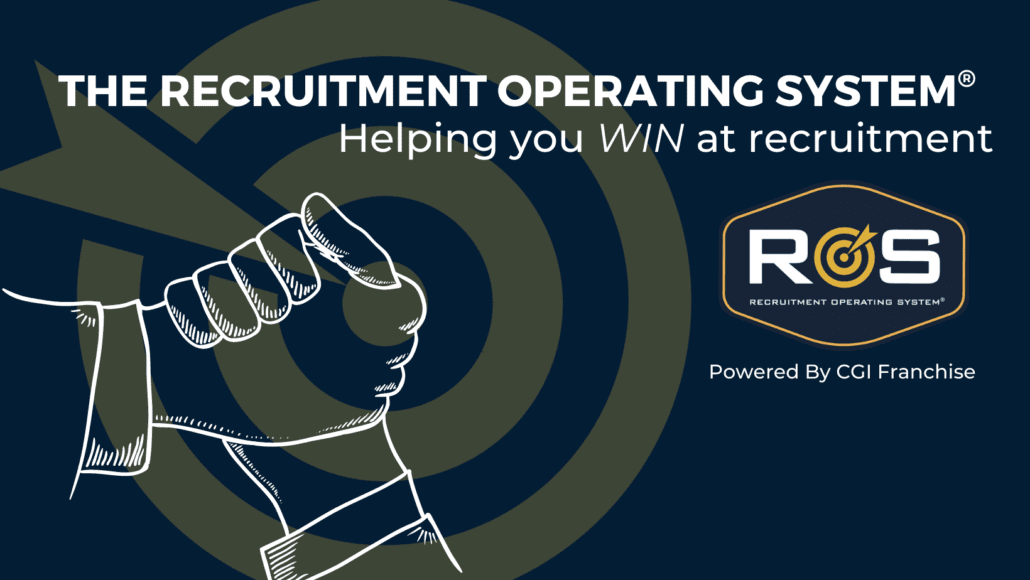 How To Engage Like a Pro Learned From the Best Managers Using ROS®
Results show that when managers engage with candidates sooner in the process more signings happen. Period! Does the franchise recruiter "own" the candidate and process? Sure. Does that mean managers should be behind the scenes? No! Take a second and compare this situation to that of employees and leadership. It's no secret that businesses with engaged employees perform better. According to Gallup, 36% of U.S. employees are currently engaged in their work. 36%! Is this coincidence that since 2020 the workplace has shifted to where there's less engagement? Employees having regular contact and interaction with their supervisors increases performance. In franchise recruitment, it's not different. When candidates get to engage with leadership, they plug in a bit differently. Our advice – managers should be connecting earlier when possible.
The 8-Step Discovery Process within ROS® maintains that the recruiter "owns" the candidate relationship. It's not always easy to insert a conversation with the manager. It can be a challenge – as a one-size-fits-all solution does not exist. Genuine connection and engagement does not come with a script. The main question is: why is engagement so important? Is there a purpose to having your manager step in and engage with a candidate before discovery day? And then there is the most frequently asked question, "Isn't the role of a recruiter enough?"
We're sharing three reasons why manager engagement is one of the best practices that will yield results.
First, why should a manager get involved with candidates during the discovery process?
Reason #1: It breaks up the discovery process allowing the candidate to gain a new perspective
Plus, it allows the candidate to have a new experience with someone else within the company before discovery day. As a candidate is taken from Step 1 to Step 8, a manager joining a call is refreshing to candidates. They get to hear the same thing, but in a different voice. It validates the brand when that happens. Breaking up the discovery process can be as simple as having your recruiter find a reason to connect them with your manager.
Managers can also elevate the conversation and work hand in hand with the recruiter to address critical topics and any red flags. The best recruiter/manager partnerships are when the recruiter is prepping the manager and sharing exactly where they manager should focus.
Reason #2 It makes candidates feel more desired, worthy, and important.
Humanizing the experience and showing the candidate that their time and questions are valuable is KEY! No matter what the common ground may be, making the connection happen shows you're invested in them. Candidates want to feel like who they're working with values them. They want to feel like they are being invested in as much as they are invested in the franchise business.
When a higher up position is willing to set up a meeting or take quality time to chat with a candidate, this speaks volumes. Time is money! Yet, everyone wants to feel included and managers have the power to collaborate, interact and create open communication with someone they may work directly with down the line. Not to mention if a candidate is being supported this much during the discovery process, it begs to question how they will be treated once they complete the process and are onboarded as a franchisee. First impressions are everything and your managers have the unique role to show a candidate how desired, valuable, worthy, and wanted they truly are!
Reason #3: Managers can add immense value throughout the recruitment process.
When a manager engages with a candidate, value is added. Sometimes the help relates to negotiations, problem solving, or maybe getting deeper answers where recruiters haven't been able to get.
So, what's next?
These three reasons are just the beginning! Implementing feedback and manager presence sooner rather than later in the process can only prove to be beneficial. The more calls your manager has with candidates, the more your recruiters and other employees can learn and benefit from them. Recruiters will start to learn what questions they should be asking and where there are gaps in your business will become more clear. It is imperative that recruiters and managers work as a team to move people through the process.
As a manager, you may be reading this and feeling a tad overwhelmed. While jumping on manager calls may seem daunting, in all reality engaging with potential candidates is all about quality over quantity. It truly comes down to connection and intention.
To conclude, we would be doing a disservice if we didn't jump into HOW to engage like a pro. Engagement is key. However, you want to ensure how you are engaging is supporting your time and company wisely.
How to Engage like a Pro:
Go in with questions
As a manager, your prep time for a call should be no more than 5 minutes. If all goes well, recruiters should have already done the heavy lifting. They should be able to introduce you and give you a one page or a few bullet points about the candidate beforehand. Your job is to jump in and quickly see if this person is a fit for your company. Because the manager and recruiter have already been in the habit of discussing candidates in weekly pipeline calls, each party will feel confident in executing with little to no prep time.
Reach out to each unique candidate 2-5 times throughout the discovery experience.
As a manager, you have been in the recruiter's shoes before. It's important to resort back to how you were feeling in that moment. Approach the situation with compassion and support.
Know what the objective of the call is beforehand.
If your manager is taking the time to chat with a potential candidate, there should be a clear understanding as to why they are on the call. Is it for them to connect? For the manager to answer a specific question? Or simply to push for the candidate to make a commitment at the end of the call. Whatever the reasoning is, ensure your recruiter or team member makes this clear so the manager can move the needle and do their job well.
Take time to communicate with the candidate to fully understand why you'd want the candidate to join discovery day.
Why, perhaps, you should not extend an invite to the candidate during the process is just as important. It's imperative for a manager to know the pros, cons, benefits and drawbacks of each candidate.
Follow up!
9 times out of 10 making true action requires a follow up. If a manager is reaching out instead of the recruiter and is serious about the candidate – a follow up is a necessity! If a candidate goes cold, your manager can absolutely make a phone call, leave a voicemail, send a text or email, or all of the above for the good candidates! Reaching out shows you care and keeps your leads warm!
In short, we encourage all of our community managers to engage directly with candidates. We often say all of their recruiter's pipelines are their own pipeline. If you're a manager who's never regularly jumped in, don't worry. Just get to know them. Once you get the hang of it, dig deeper and strategize with your recruiters.
If you're a recruiter and thinking, "what in the world, I got this!" pause for a second and think from the candidate's perspective. If you were them, wouldn't it be special to have someone else from the brand want to engage specifically with you? The bottom line, work together. Connect. Communicate.
If you're reading this and want to learn more about the Recruitment Operating System®, we'd love to share more about how we help recruitment teams and franchisors win at recruitment. #recruitwithros
https://cgifranchise.com/wp-content/uploads/ros-1.jpg
346
803
Art Coley
https://cgifranchise.com/wp-content/uploads/ROS-Logo-with-Tagline.svg
Art Coley
2022-08-18 16:37:33
2022-08-25 14:38:10
How To Engage Like a Pro